Welcome To Affordable Antennas
If you're experiencing problems with your television reception, If you're not receiving all the free to air digital channels, you need to call the experts at Affordable Antennas.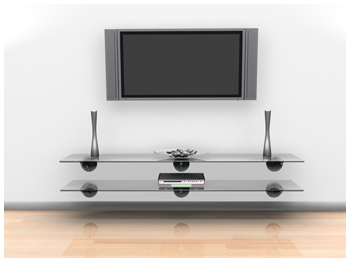 A successful small family business for over 12 years, Affordable Antennas specialise in the installation of TV antennas and related products and services such as digital television antennas - additional TV telephone and data connections - wall mount plasma LED and LCD - home theatre. Put simply, we can assist with any problem related to television viewing.

Home entertainment and communications are an essential part of every home these days, As analog television is coming to an end by 2013, digital TV is rapidly growing and will be part of the digital reception technology which has transformed television entertainment in every domestic and commercial dwelling with HD crystal clear image and a whole variety of different channels to watch.

Affordable Antennas have a full range of products that we can install for you. We will use the best product for your situation, choose the best antenna for your reception scenario and use the best components to get you the greatest possible result. To achieve this it's very important to have the right skilled technician to assess your home, to plan what's in place and what needs to be changed.

There's lots of cheap antennas out there, Affordable Antennas don't skimp on the simple things that make your installation reliable for the long term. We can check your reception and provide advice on what needs to be done to be ready for digital.

With Affordable Antennas you can be assured of honest, reliable, service at competitive rates. We can give you a no obligation free over the phone quick quote, all our antennas come with 12 months labour guarantee & 3 years parts warranty.

Affordable Antennas are always striving to make our service better. We use the latest in technology to provide you with the best outcome. If there's a better way to do something we'll find it.
CALL AFFORDABLE ANTENNAS ON 8250 5413 or 0412 305 243 FOR YOUR NO OBLIGATION FREE OVER THE PHONE QUICK QUOTE